FDI publishes 10 new policy statements, demonstrating global consensus on key oral health issues
The FDI General Assembly approved 10 new policy statements at the FDI World Dental Congress in Buenos Aires, Argentina, in September. The new statements address technical topics in dentistry, such as nanoparticles in dental practice, as well as broader issues, including access to quality oral healthcare for individuals who have been displaced due to conflict or other hardships in their home countries.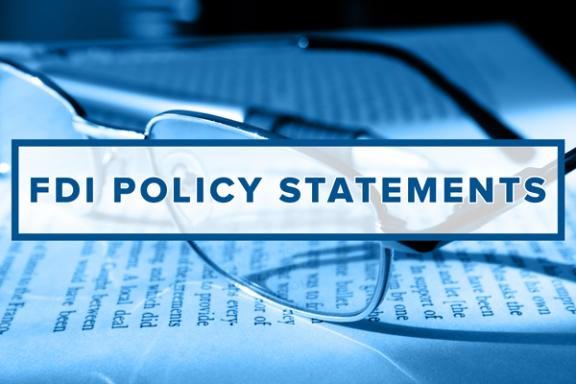 Background
FDI policy statements detail FDI's position on issues of interest within the oral health community and are put together through close consultation, discussion and consensus among an international set of leading dental experts. FDI drafts policy statements to develop policies, strengthen standards and share information related to all aspects of oral healthcare.
These policy statements address issues of both public and professional concern and are sensitive to varying approaches to dental care around the world. They are meant to be easy-to-read, accessible to a wide audience, and filled with content that reflects the latest advances in the practice and science of dentistry.
Advocacy resources for the oral health community
Adopted by FDI member National Dental Associations (NDAs) through consensus, the policy statements can be used to bolster regional advocacy campaigns, support high-level discussions with governments, and reinforce discussions on legal and ethical regulations. For example, the FDI policy statement on Dental Amalgam and the Minamata Convention on Mercury was used repeatedly by different NDAs around the globe to advocate the use of alternative materials to amalgam for dental fillings and encourage governments to safely manage mercury waste. FDI policy statements can also be used as educational tools or communications resources.
The newly-adopted FDI policy statements are listed below. Click on a policy statement below to read the full text: