International Dental Journal
11/01/2021
International Dental Journal: Call for Papers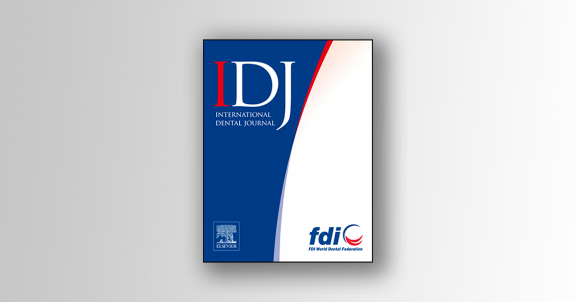 Dear colleagues,
As the official journal of FDI World Dental Federation, the International Dental Journal (IDJ) has become a resource for clinicians on international oral health.
The papers we publish shed light on current public health issues and highlight research that is relevant to the dentistry field. At the start of 2021, the IDJ became an open access journal. This means that our research is now freely available to read and more accessible than ever. 
I encourage you to review the selection of articles below that showcase the types of research and papers we are proud to publish and hope they inspire you to make your own submissions:
Visit our journal homepage to view our current issue and consider submitting your next paper related to oral health to the IDJ.
Sincerely,
Professor Ira B. Lamster
Stony Brook University, Stony Brook, New York, USA
Editor-in-Chief
International Dental Journal is an open access journal. At Elsevier, finding the right open access home for your research is easy. Find out more.
How do you ensure you are submitting to a trusted journal? Visit Think-Check-Submit.