International Dental Journal
10/04/2022
IDJ October issue: read an editorial by Prof. Samaranayake highlighting the journal's activities under his leadership
Browse the open-access journal to discover oral health-related articles on current and emerging topics.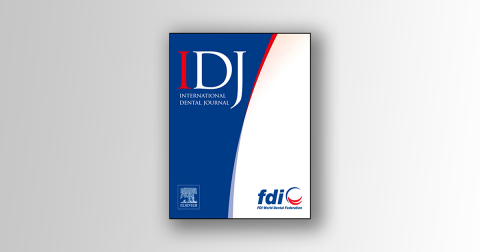 The October issue of the open access International Dental Journal (IDJ) is now available. Skim through it today to discover a selection of articles on various oral health-related topics along with an editorial by the IDJ Editor-in-Chief, Prof. Lakshman Samaranayake that provides the overview of an impactful summer.
The IDJ is the official scientific journal of FDI. Published every two months, IDJ features peer-reviewed articles relevant to oral health issues worldwide. These focus on international public health, practice-related research, interprofessional education and practice, and on science and technology in dentistry.
Read the October Issue
Editorial
Concise Review
Concise Clinical Reviews
Science and Technology in Dental Practice
Practice-Related Research
International Public Health
Corrigendum
Corrigendum to "Effects of Line of Vision on Posture, Muscle Activity, and Sitting Balance During Tooth Preparation" [International Dental Journal, Volume 71, Issue 5, 2021, pages 399–406]


Katsushi Katano, Kazunori Nakajima, Maho Saito, Yoshiaki Kawano, ... Kenichi Fukuda


 
Want to submit an article?
Read the Guide for Authors and submit today.