Good oral health is something to grin about on World Smile Day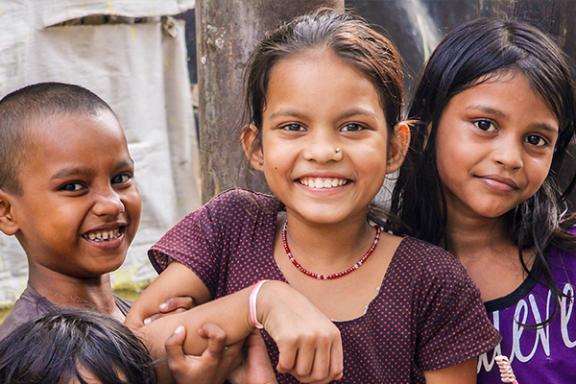 A healthy mouth is much more than a smile. On this World Smile Day, join FDI in appreciating what the whole mouth can do for you. FDI implements projects to promote good oral health and raise awareness about a range of oral diseases and conditions, including cleft lip and palate, periodontal and peri-implant diseases, oral cancer, and oral health concerns for ageing populations.
The mouth and body connection
The mouth is the mirror to the body: it reflects overall health status and may reveal nutritional deficiencies and signs of other health concerns. Poor oral health can also be the result, as well as the cause, of poor general health. There is a close link between oral health and many noncommunicable diseases (NCDs). Certain scientific studies indicate that oral diseases are a risk factor for developing other NCDs. General health conditions can also increase the risk of oral health issues. Oral diseases are specifically linked to diabetes, heart disease, respiratory disease, and some cancers.
How can you protect your oral health and your smile each day?
FDI recommends the following steps to maintain good oral health:
Reduce acid attacks on tooth enamel by consuming less sugar
Limit dental plaque by adopting good oral hygiene habits at home – brush twice daily with a fluoride toothpaste and floss at least once a day after mealtimes.
Drink less alcohol.
If you use tobacco, WHO has developed resources to help you quit.
Visit the dentist regularly: With regular visits to the dentist, signs of tooth decay, gum disease, and other oral conditions can be noticed early and treated. More advanced cases may require specialized care.
A healthy mouth is important at all ages. A healthy mouth free of oral diseases can be maintained by making smart choices when it comes to oral hygiene, diet and other lifestyle habits.
Find out more...
FDI works in various countries around the world to promote optimal oral health for all.