FDI Treasurer Dr Greg Chadwick prepares a new generation of dentists through cutting-edge technology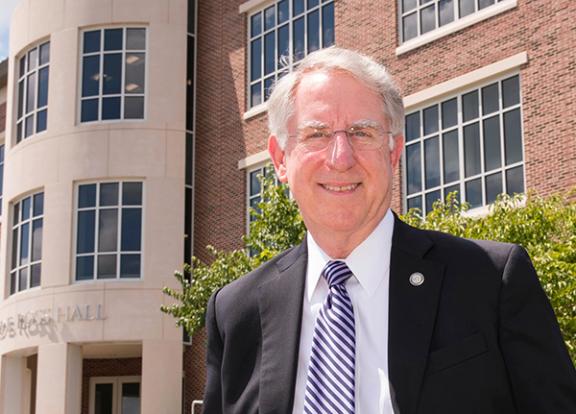 Newly elected FDI Treasurer Dr Greg Chadwick is also the dean of the ECU School of Dental Medicine in Greenville, North Carolina. His university was recently named an Apple Distinguished School for 2019-2022. The selection of the ECU School of Dental Medicine as an Apple Distinguished School highlights the school's success as an innovative learning environment that engages students and provides tangible evidence of academic accomplishment. 
FDI sat down with Dr Chadwick and his team to learn more about this important distinction.  
What does it mean to be named an Apple Distinguished School?
The distinction as an Apple Distinguished School for 2019-2022 showcases the ECU School of Dental Medicine's commitment to integrating technology in classroom instruction and hands-on training for students, as well as in student performance assessment. 
It's an achievement that means we are preparing a new generation of dentists through cutting-edge technology—and staying atop the latest trends in dental education to offer our students a dental experience that translates locally and globally.
This recognition, the fifth time we have been honored with this award, is based in part on our commitment to solutions that go beyond "current best practices" in pursuit of "next best practices."
The ECU School of Dental Medicine's model of education and patient care lends itself to the use of technology in teaching and treatment that connects students and faculty in our eight community-service learning centers across the state and with campus-based clinics and faculty. The blend of technology and extended clinical experience creates a multi-dimensional education for our students.
You've said before that "the use of technology [in education] is not optional." What do you mean by that?
While technology in dental education used to be considered supplemental, today it is essential. Tomorrow's dentists must be well-versed in the use of technology. The sooner our students have exposure to technology-based learning, the more those resources will enrich their dental school experience and their future careers.
From a dental practice standpoint, students must be competent to create, manipulate and communicate using digital files to perform modern dentistry. Digital radiology, diagnostics, CAD/CAM and other technologies are, and are becoming, the standard of care in many countries. From an educational standpoint, modern analytics require digital assessment technologies to evaluate student performance properly to determine overall competence. 
We challenge our students to continually seek new and better solutions, calling upon their creativity and critical thinking skills. Because of our statewide model of education and service, our students benefit from the unique perspective of how technology improves their educational experience, from classroom learning to connecting with other ECU dental students and faculty across the state through teledentistry and teleconferencing.
How has ECU optimized the use of technology in the dental school classroom today?
Every student and faculty member in our dental school has access to a wide range of electronic technology and content (including textbooks, discussion platforms, etc.) as an integral part of their educational experience. The technology connects them with lectures, seminars, discussion groups, patient records, digital radiology and outcomes assessment tools that combine student performance on exams with clinical performance and successful solving of clinical cases. 
With this exposure to technology from the beginning of their dental education through their last year of intensive clinical work, our students consider technology a valuable and vital part of their skillset and are positioned to integrate it into their future careers.
What advice would you give to other dental schools that aspire to adopt more technology-centered learning methods? Where should they start?
First is to understand that the technology serves the education; it is not the other way around. 
Second is to start now and assess the needs of their students, faculty and their school and commit to implement in all areas, instead of a few pilot projects. For example, avoid inconsistencies that will occur by using state of the art technologies and technology-
centered learning methods in one area and not in another. Build a culture of innovations for your whole school.
Third, as our Assistant Dean for Dental Education and Informatics, Dr Todd Watkins, has emphasized on many occasions: the "status quo is self-justifying." Don't always look to others to determine the current state of the art – be part of creating it. That is how Steve Jobs thought and it's how we try to think.
In summary, be curious about what might be possible and never be satisfied.
About the ECU School of Dental Medicine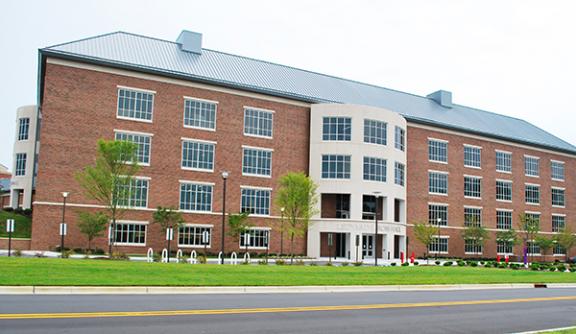 The ECU School of Dental Medicine is dedicated to addressing North Carolina's ongoing shortage and maldistribution of dentists. The school educates primary care dentists who want to meet the challenges of providing care in rural and underserved areas of the state. Programs include the pre-doctoral program leading to a Doctor of Dental Medicine degree (DMD), two post-doctoral residency programs in general dentistry, and a pediatric dentistry residency program. A key component of the DMD program is the fourth-year experience at community-service learning centers in rural communities across the state. The school leverages the latest educational and patient-care technologies to maximize student learning and patient care. 
The school graduated its inaugural class in 2015 and has more than 250 alumni.  Nearly 85% of alumni are in general practice in North Carolina or completing dental residencies or military obligations. The school has served about 70,000 patients from all of North Carolina's 100 counties.
Learn more about the ECU School of Dental Medicine at www.ecu.edu\dental.