FDI WORLD DENTAL FEDERATION'S VIRTUAL SUMMIT ON WORLD ENVIRONMENT DAY TO HIGHLIGHT SUSTAINABLE DENTAL PRACTICES FOR A GREENER FUTURE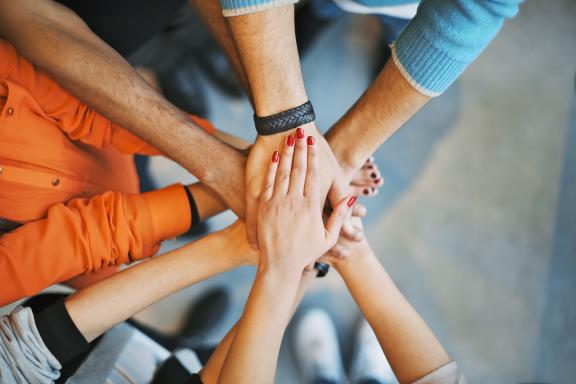 Monday, 15 May 2023 (Geneva, Switzerland) – FDI World Dental Federation (FDI) today announces its highly anticipated virtual Summit on Sustainability in Dentistry, taking place on World Environment Day, 5 June.
Following the tremendous success of its Sustainability in Dentistry initiative over the past two years, FDI is proud to host this virtual summit as part of the project's second phase. The summit promises to deliver captivating case studies, innovative ideas, and research projects, all dedicated to reducing the environmental impact of dentistry. Attendees can also look forward to a virtual display of poster abstracts and a bursary fund designed specifically for participants from low-income countries.
"The strides we have made through this initiative are truly commendable, particularly the development of the Consensus Statement on Environmentally Sustainable Oral Healthcare," stated Prof. Ihsane Ben Yahya, FDI President. "I am excited to continue our journey towards sustainability to ensure a healthy future for our patients, our profession and our planet."
Since its launch in 2021, the project has successfully united key stakeholders, all dedicated to the shared goal of implementing sustainable solutions for a greener future and improving the environmental impact of dentistry. This includes leading figures from industry, health professionals, academic experts, legislative authorities and dental associations. This initiative has already gained significant momentum, to date 265 dental practices have shown their commitment to sustainable practices through registering for the Sustainability toolkit and 125 stakeholders from the oral healthcare supply chain have signed the Pledge for Sustainable Dentistry.
In the new project phase, supported by Dentsply Sirona, Haleon, Sunstar, Colgate, and SDI Limited, dental professionals will gain access to valuable educational tools and resources to make a positive impact on the environment and society.
"As a founding member of the Sustainability in Dentistry partnership with FDI, Dentsply Sirona leverages its knowledge and resources to advance sustainability in the dental industry. By reducing its environmental impact and creating valuable resources for dental professionals, Dentsply Sirona is committed to a brighter future through its BEYOND sustainability strategy," explained Erania Brackett, SVP, Customer Experience & Orthodontic Aligner Solutions, and Head of Sustainability at Dentsply Sirona.
"The Consensus Statement on Environmentally Sustainable Oral Healthcare provides the clarity needed to allow us all to move forward with purpose and conviction. Haleon is proud to be part of the Sustainability Summit where we can all learn, share and make positive practical steps to change the industry for the better," reaffirmed Gareth Rudduck, Head of Conscious Consumption for Oral Health at Haleon.
"Sunstar is fully committed to ESG management to contribute to the well-being of people around the world and the earth's sustainability, so we're thrilled to join FDI's initiative and work collectively to build a greener future for dentistry," expressed Christine Truillet, Executive Officer, Global Marketing, Oral Care Category at Sunstar.
Join us on 5 June at the Sustainability in Dentistry Summit and be part of our commitment to improve the environmental impact of the dental profession on the planet. Register here.
-ENDS-
Media contact
Charanjit Jagait, FDI Communications & Advocacy Director
cjagait@fdiworlddental.org | Tel.: +41 797967613
About FDI World Dental Federation
FDI World Dental Federation serves as the principal representative body for over one million dentists worldwide. Its membership includes some 200 national dental associations and specialist groups in over 130 countries. FDI has the vision of leading the world to optimal oral health. https://www.fdiworlddental.org/
Learn more about the Sustainability in Dentistry project
The project is supported by founding partners: Haleon and Dentsply Sirona; partners: Sunstar; and supporters: Colgate, SDI Limited. www.fdiworlddental.org/sustainability-dentistry