Conversations with leading women in dentistry series: Fiona Ellwood, dental nurse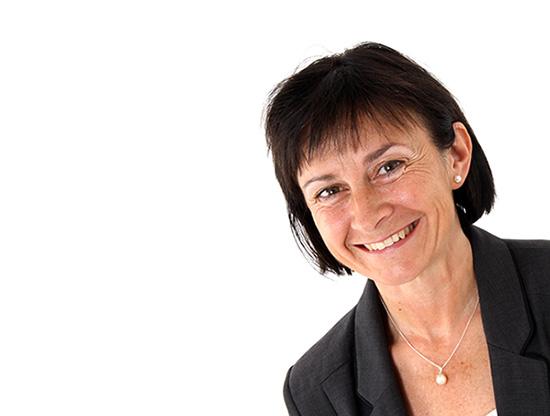 Fiona Ellwood began her career as a dental nurse in the United Kingdom 38 years ago. She is a passionate advocate for education, dentistry, and health. Throughout her career, Fiona has pushed the boundaries of the traditional role of the dental nurse to reinforce the profession's importance within the oral health community. Through her commitment to higher education, she has established further education opportunities for dental nurses to be able to grow and prosper in their careers. 
Fiona is the founder of Dental Mentoring Network and a member of Dental Mentors UK, fostering and developing a mentoring culture both within and outside of dentistry. Fiona is also a member of the National Advisory Board on Human Factors in Dentistry. She is the patron and executive director of the Society of British Dental Nurses, subject expert at Bangor University, former Chair of the National Oral Health Group, and former lecturer and modular lead at the University of Chester in England. Fiona acts as a key opinion leader for oral health education and preventive programmes across the dental arena, as well as infection control and professional practice. She is a former President of the British Association of Dental Nurses, an examiner for the National Examining Board of Dental Nurses and writes as an editorial board member for the Dental Nursing journal. 
With a master's in Education, Fiona serves as an External Examiner for the University West of Scotland and as a GDC Quality Assurance Education Associate and Registration Panel Member. She also recently completed an MSc PG Cert in Public Health and a PG Certificate in Mentoring and was awarded a Fellowship by Royal College of Surgeons Edinburgh – Dental Trainers  Faculty to add to her honorary Fellowship from Faculty of General Dental Practice.
FDI interviewed Fiona as part of our "Conversations with leading women in dentistry" series, which profiles women in the oral health community who have made inspiring and transformative strides within the oral health community. Read on for an excerpt of our conversation.
What inspired you to become an oral health professional?
That's a really interesting question isn't it—and especially when you're a dental nurse, because the majority of us fell into the profession. In my era anyway, we didn't particularly plan to get involved in dentistry. I initially applied to go into the armed forces, and I needed something to do until I could go. And having done dental nursing as my experience in sixth form, I thought I'll go and do that. And I never left. I never left. Here I am 38 years later. I feel like I've been around the block 100 times, but it feels amazing.
You told us that you have been somewhat of a pioneer in many ways. We would love to know more about that. 
I think 'pioneer' is an interesting word, and it's one I like to use because I would never like to say that I've been the first at everything. That's not who I am or what I'm about. 
For me, being a pioneer is about looking for different avenues and looking how to make the best out of where you are and what you've got. I'm one to say, okay, it's not a 'no'—it's 'how' and 'when'. How can we best attack this, there must be a way around this. I'm not very good at taking no for an answer; I quite like 'maybe' or 'it could be hard.' But I'm not very good at the no's. 
I'm proud of the roles that I've had so that others could have a better path. Before, dental nurses weren't expected to do a lot, so the opportunities weren't there. Historically, we were known as the dental house maidens or subordinates. And that's where we set off life, which is quite a difficult thing to take at times. But when I look at what I've done, in order that people are able to follow in their own way in these sorts of jumps, I know that I did something right. 
What have been some of the biggest challenges you have faced throughout your career in dentistry?
Some of the greatest barriers I've faced are red tape and bureaucracy—a 'can't-do' approach rather than a 'can-do' one. 
Unfortunately, I think that it will take time to shift the reputation that we [dental nurses] have—people thinking that we're there just to fetch and carry. I think that era of dental nursing is gone. I think that we're a valued member of the team, but that's not always seen by everybody. I think that is probably the biggest barrier, people putting you in a box.
I think our education is also a bit of a barrier. When you've got a work-based qualification, it stops you from progressing as easily as the rest of the profession. Being a dental nurse, it's opened a lot of doors, but it's also stopped a lot of the doors from opening. It's been a real challenge. 
And I've been very fortunate, I've developed the foundation degree for dental nursing in Chester. And I've also been working in Wales, and I'm very honored to work with the team there. We've developed the level four qualification in dental nursing. And lots of other exciting things will come out of that I think.
What advice would you give to the next generation of women oral health professionals?
Believe in yourself. Never lose sight of what your end goal is, but include other people in that end goal, because it's a long journey on your own. Find somebody to talk to, to reach out to, somebody to help you plan. 
And look around you, because there will be somebody who has done something similar, someone who can give you advice, or that leg up.
I think whatever you do, you've got to have purpose. I've always been one to say, this is a journey, an experience of life. It's not about collecting prizes or points or CPD (continuing professional development). This is about setting off on a journey that is purposeful and meaningful. And who knows where it'll take you, because sometimes it's actually good to stumble across something else.
I think as you go grow with your journey, other opportunities come along. Sometimes you can be too structured, you can have too many long-term goals, and they may not be for you in the end. And it's the better person that realizes that.
Be the best you can be and make sure you take the opportunities that come. They don't always land on your doorstep, sometimes you need to search for them. And when you find them, make the most of them. 
Can you tell us about an achievement that you're particularly proud of?
Being accepted as a dental nurse in the arenas that are not conventionally aligned to dental nursing has been my proudest of moments. I was given an honorary Fellowship from the Faculty of General Dental Practice (UK). This was a huge step for them and for me to be the first dental care professional (DCP), not even dental nurse, to receive that Fellowship. It was truly incredible. Also to be a Fellow of the Faculty of Dental Trainers at the Royal College of Surgeons Edinburgh and becoming the (Hon) vice president of the British Society of Dental Hygiene and Therapy.
Last year, I was awarded the British Empire Medal (BEM) in the Queen's Birthday Honours List, which was a phenomenal thing to get. But I was given that for my contribution to dentistry, and (more importantly) on behalf of dentistry. And I think that is why I accepted that honour. I'm very proud to have it, but I took it for dentistry, for all of us, and particularly for dental nurses. It was a passionate moment, really.
And I'm still Fiona Ellwood, dental nurse. And that's the difference—I've never forgotten my roots. Whether that's a good thing or a bad thing, I don't know. And people will judge me by that, but you know what, I really don't mind. 
I am who I am and that is the key thing in life. If you're true to yourself, then for me you're true to others as well. 
This interview has been edited for length and clarity.