Opening of one volunteer position: FDI CE Director for Africa
FDI is looking for a Continuing Education (CE) Director for Africa. The position will be vacant as of September 2022.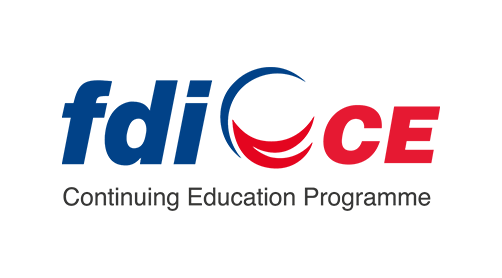 About the position
The FDI CE Programme is an important component in delivering FDI's vision 'leading the world to optimal oral health'. The mission statement of the CE Programme is to facilitate knowledge transfer, sharing and exchange by providing equitable access to the highest quality resources, as to reduce educational inequalities among FDI national dental associations (NDAs).
The appointment of the CE Regional Director is made by the FDI Council on the proposal of the Chair of the Education Committee and Executive Director for a 2 years (renewable) mandate. There will be no limit to the number of terms they could serve.
The CE Regional Director reports to FDI, through FDI's Executive Director and Education Committee, and is responsible for ensuring a smooth-running of the CE Programme in its region, for the quality of the content and for raising the overall profile of the FDI CE programme.
The CE Regional Director works autonomously as an active representative of FDI's missions and vision. In his/her assignment he/she doesn't carry any duties related to his/her national dental association's activities.
The position is independent from any NDA and the appointed CE Director does not represent any NDA.
A Full Job Description as well as details about the application process can be found here: https://www.fdiworlddental.org/job-opportunities