Smile Around the World re-activates in China, seeks to improve oral health of schoolchildren
FDI, in partnership with the Chinese Stomatological Association (CSA) and 3M Oral Care, will continue Smile Around the World in China in 2019, following its successful implementation in 2018. Smile Around the World aims to raise awareness about oral health in rural and urban communities through engaging activities for children.
Between March and April 2019, CSA will carry out participative workshops on oral health in three elementary schools in the cities of Pingxiang and Ganzhou in Jiangxi province: Jinxian Primary School, Primary School Affiliated to Pingxiang Normal University, and Yifu Primary School.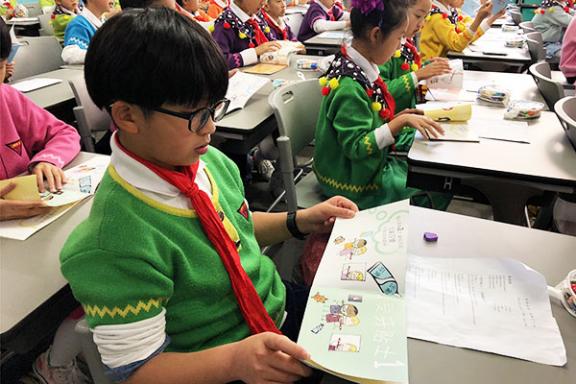 Access to oral healthcare remains uneven throughout the world, including in China. Many children suffer from untreated tooth decay. Smile Around the World aims to introduce the importance of oral health through a series of educational workshops that will help children establish good oral health habits at an early age. The curriculum is based on seven essential steps to ensure a healthy mouth and smile. As part of the programme, children receive coloured pencils and an informational booklet in which they illustrate their own oral health messages.
To promote a long-term, sustainable programme, schoolteachers and oral health professionals are also trained to continue teaching oral disease prevention strategies to their students and patients, respectively, even after the programme officially concludes.
The last initiative ran from March to June 2018 in six primary schools in three Chinese provinces – Ningxia, Shaanxi and Yunnan – and reached over 3,600 children.