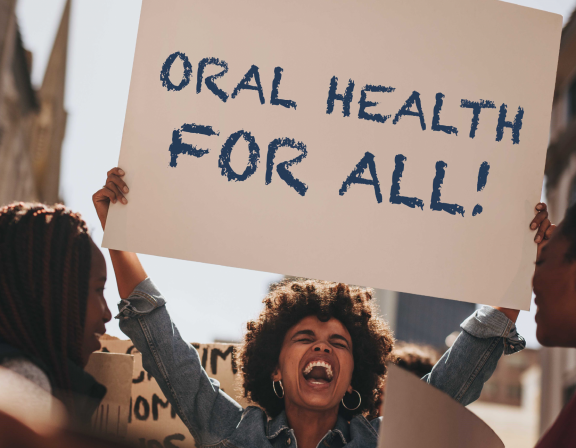 Vision 2030: Delivering Optimal Oral Health for All
The Vision 2030 report identifies challenges that will confront dentistry and the oral health community over the next decade and it proposes strategies for how these can be turned into opportunities to improve oral health, reduce oral health inequalities, and contribute to reducing the global burden of oral diseases.
This report aims to assist the profession in realizing delivery of optimal oral health to all – with no person left behind.
This forward-looking report outlines how the oral health community can tackle actual and anticipated transformationalchanges and trends in the global healthcare environment and seize opportunities to become productive members of a healthcare team which delivers person-centred care. 
This report also emphasizes the responsibility of individual oral healthcare professionals to maintain an appropriate level of competency throughout their professional lives, and the necessity to shoulder a leadership role within the healthcare community and society more widely. 
The report is intended to be updated at regular intervals based on local and global requirements, emerging health issues, and the achievement of key performance indicators. It is not intended to be prescriptive, but instead to provide guidance contingent on local needs, conditions, and circumstances.
Our vision is that by 2030, oral healthcare will be empowering, evidence-based, integrated and comprehensive. 
Read more about the report in the International Dental Journal Editorial by Vision 2030 Working Group Co-Chairs Prof. David Williams and Prof. Michael Glick.
Downloads