In the context of the war in Ukraine, dentists continue to provide medical care in different parts of the country. The supply of basic medicines and medical devices for the work of dentists, who provide mostly emergency dental care, was disrupted as a result of the war.
To respond to the situation, the website www.tdmu.edu.ua was created as a hub for humanitarian aid in order to provide medical care by dentists.  The coordinator from Ternopil National Medical University is a Professor Ivan Klishch.
You can send emergency medical supplies (local anesthetics, medical masks, medical gloves, disposable sterile surgical covers, anesthetics, suture material, antipyretics, antibiotics) to the following address:
I.Horbachevsky National Medical University Ternopil
1 Maidan Voli, Ternopil, 46001
Ukraine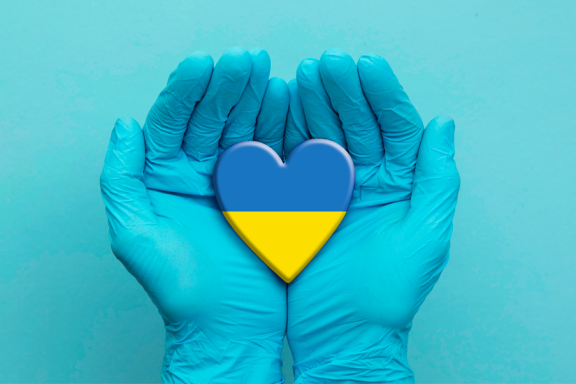 To provide financial support, please address your donations to the foreign currency account in EUR to:
Raiffeisen Bank Aval Joint Stock, Kyiv,
Sort code 380805
NGO "Ukraine Dental Association"
EDRPOU 00013008, IBAN UA64 3808 0500 0000 0026 0005 9611.
The purpose of the payment must be: "Charitable (humanitarian) irrevocable aid".
Please note that:
Enrolment of the amount equivalent to

up to

UAH 400,000 (12000 EUR) is credited without additional documents.

Enrolment of the amount equivalent to

more

than UAH 400,000 (12000 EUR) is credited subject to contract.
The secretary of Ukraine Dental Association Demidov Andriy has been appointed the responsible person by Ukraine Dental Association.
To resume the activities of dentists and provide emergency dental care to Ukrainians, please contact:
Mazur Irina (tel. + 380505838759)

Hasiuk Nataliia (tel. + 380505070990)

Demidov Andrey (tel. + 380503343059)

Slinkov Oleg (tel. + 380684560090)