Are you looking for opportunities to learn about the new trends and skills in dentistry? Are you interested in finding out about the current hot topics in oral healthcare?
Get ready, as FDI is bringing the Digital Learning Days to you in October. To fill the continuing education (CE) gap, left behind by the cancellation of the World Dental Congress 2022, FDI invites you to take advantage of this unique month-long learning experience.
The Digital Learning Days are comprised of 10 scientific sessions that will take place through the FDI Oral Health Campus from 4–31 October. The complimentary sessions will be CE accredited and led by experts from across the globe. The programme has been designed across diverse time zones so that participants have the opportunity to join at least one of the live sessions. But don't worry, even if you can't join a session live, once you register, they will be available for you to watch on-demand, and you can gain CE credits at your convenience.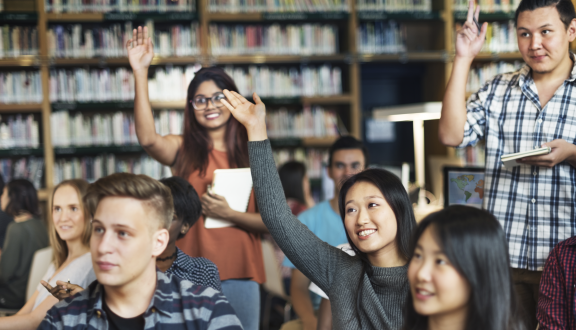 Mark your calendars
Consult the Digital Learning Days programme today and save the date for a session that may pique your interest. Topics include: technology in dentistry, digital dentistry, aesthetic dentistry, implant dentistry, and many more.
Register now below ↓ 
| DATE (CET) | SPEAKER | TOPIC | PRESENTATION | REGISTRATION |
| --- | --- | --- | --- | --- |
| Tuesday 4 October, 16:00–17:00 | M. Blatz | Technology in Dentistry | The CAD/CAM ceramic update | |
| Thursday 6 October, 08:00–09:00 | F. Nabbout | Orthodontics | Dental transposition: Alternatives of treatment | |
| Monday 10 October, 17:00-18:00 | M. Ezzat | Digital Dentistry & Aesthetic Dentistry | Digital Occlusion made easy!!! | |
| Wednesday 12 October, 10:00–11:00 | S. Kasugai | Implant dentistry – Bone augmentation | Strategy of simple, effective, safe and economical bone augmentation | |
| Friday 14 October, 16:00–17:00 | U. Ergin | Implant dentistry - Prosthodontics | Implant and abutment selection criteria for long-term success | |
| Tuesday 18 October, 23:00–00:00 | S. Malamed | Anaesthesia & Sedation | Hit me with your best shot | |
| Thursday 20 October, 09:00–10:00 | N.M. Grande | Endodontics | Endodontics updates- New trends in root canal instrumentation | |
| Monday 24 October, 14:00–15:00 | M. Bornstein | Radiology, Imaging & Photography | Use and Impact of Artificial Intelligence in Dental Medicine: Current trends and future outlook | |
| Wednesday 26 October, 19:00–20:00 | C. Fernandez Villares | Aesthetic Dentistry | Tips and tricks in Restorative Daily Dentistry, esthetics and function in Daily Practice | |
| Monday 31 October, 23:00–00:00 | JA Shibli | Tissue augmentation and peri-implantitis | Management of Biological Complications in Dental implants | |