Oral health for an ageing population
The world's population is ageing, and it is predicted that by 2050, 25% of the world's population – 2 billion people – will be aged over 60 years. A fifth of these – 400 million – will be aged over 80 years. Epidemiological studies show that older persons are particularly affected by poor oral health, with negative consequences on their general health.
Diseases such as dental caries, periodontal disease, tooth loss, dry mouth or oral canceraffect their chewing function and nutritional intake, as well as their ability to interact socially, thus leading to a drastic decrease in quality of life or even death.
By 2050, 25% of the world's population will be aged over 60 years
(2 billion people)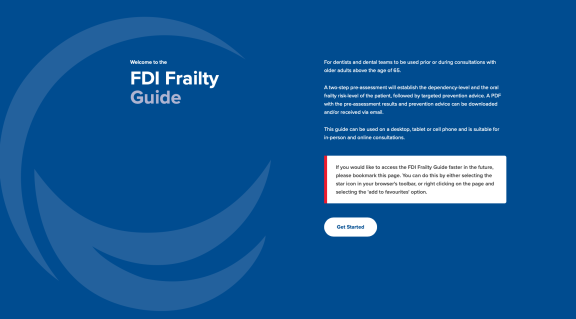 FDI Frailty Guide
This WebApp is a guide for dentists and other oral health professionals to receive targeted prevention advice for their older patients (over 65) in accordance with OHAP's dependency-level-based and prevention-based approach. The FDI Frailty Guide can be used during a consultation with the patient and provides advice as per Dependency-Level and Oral Frailty Risk-Level of the patient.
Staying healthy into old age with the support of oral health professionals
The Oral Health for an Ageing Population (OHAP) project was launched in 2015 to strengthen the role of the oral health community in achieving healthy longevity. The project pushes for oral health challenges to be addressed in broader disease policies and health promotion strategies for ageing populations. OHAP aims to ensure that people not only live longer lives but healthier ones too, free of oral diseases, to secure their overall health and well-being. A conference dedicated to the subject is organized every two years.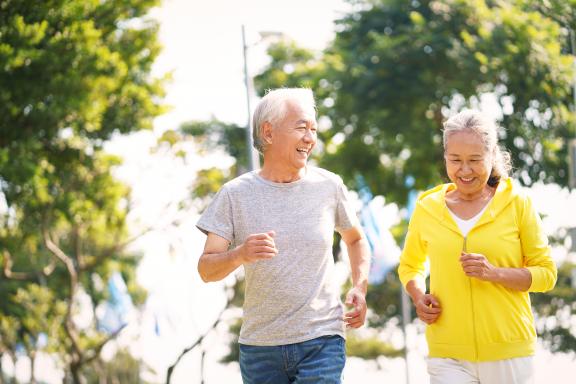 Goal 1
Advocate for oral health challenges to be addressed in broader health policies for ageing populations
Goal 2
Promote research on oral health in ageing populations and leverage opportunities for improved oral disease prevention and treatment strategies
Goal 3
Evaluate the state of oral healthcare policies at the national, regional and global levels, and provide practical solutions to the challenges identified for older adults
This project is supported by: