Dental check-up: Let's celebrate World Oral Health Day!
World Oral Health Day (WOHD) 2023 marks the final year of the 3-year Be Proud of Your Mouth Campaign. It is an empowering call-to-action urging people to value and take care of their oral health. This year, we focus on the importance of caring for your mouth at every stage of life, calling upon people to: Look after your oral health for a lifetime of smiles.
WOHD was launched by FDI in 2007 and is the culmination of year-long activities dedicated to raising global awareness on the prevention and control of oral disease. FDI is spearheading WOHD in efforts to bring together the global oral health community to achieve optimal oral health for all. On 20 March every year, we ask the world to unite to help reduce the burden of oral diseases, which affect individuals, health systems and economies everywhere.
In this podcast episode, you will listen to voices from around the globe, who share their experiences of leveraging WOHD to help improve oral health. We highlight encouraging and inspiring collective efforts, that help the campaign reach different audiences and spread oral health messages far and wide.
In this episode:
We raise awareness about WOHD and its mission.

You will learn how different stakeholders can get involved to advance oral health for all, including: oral healthcare professionals, the general public (including schools and youth groups), governments and policymakers.

Get inspired by actions and activities of WOHD 2023 'Be Proud of Your Mouth for a lifetime of smiles'.
How to get involved:
Get involved for World Oral Health Day, whatever you decide to do, however big or small, contributes to improving the oral health of populations globally:
Use the campaign materials to support your WOHD activities and events; most are available in English, French and Spanish. All assets are free to download and use, and with a wide range on offer, you can get involved in a way that best suits you. The campaign materials can be downloaded from: worldoralhealthday.org/resources
Join the movement, take part in the #MouthProud challenge(https://www.worldoralhealthday.org/mouthproudchallenge) and tell others what your mouth means and why it is important to you.
Put yourself on the map of activities (https://www.worldoralhealthday.org/map-activities) and tell us and others what you are planning to do.
Mark your calendars for the launch of our new Advocacy toolkit, arming national dental associations (NDAs), people with lived experience of oral disease, and other strategic partners with the knowledge and information to support governments to develop and implement ambitious national oral health policies.
Enter the World Oral Health Day Awards. After 20 March, submit your activity report by 15 May at wohd.org/activity-report-2023. Get a chance to get your hard work recognized
About this episode's guests:
Elham Kateeb DDS MPH Ph.D
Associate Professor of Dental Public Health
Dr Elham Kateeb is the Dean of Scientific Research at Al-Quds University since 2017. She is an associate professor of Dental Public Health at the College of Dentistry, Al-Quds University, a research affiliate at the Public Policy Center, University of Iowa, a health service researcher, and a community dentistry specialist. Dr Kateeb is the chair of the FDI World Dental Federation (FDI) Public Health Committee and a board member of the Palestinian Higher Education Council, the Palestinian Scientific Research Council, and the Palestinian Medical Council. Dr Kateeb completed her PhD in Dental Public Health from University of Iowa, her MPH from UMASS University at Amherst and her BDS in Dental Surgery from University of Jordan. Dr Kateeb is a diplomate of the American Board of Dental Public Health since 2013 and she is also a member of the FDI WOHD task team.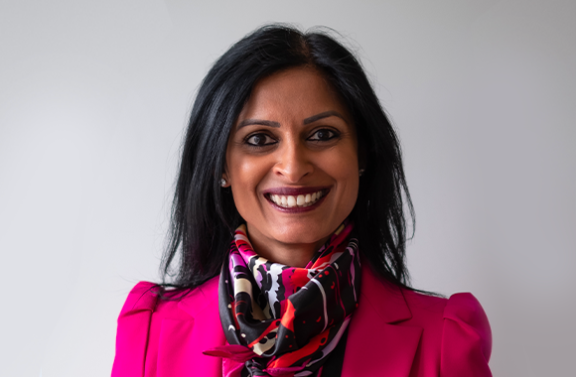 Dr Charanjit (Chaz) Jagait
Director of Communications & Advocacy, FDI World Dental Federation
Dr Charanjit (Chaz) Jagait leads the strategic development of FDI's communications and advocacy activities. She has a degree in Biological Sciences and a PhD in Biochemistry. Dr Jagait has more than 20 years of experience of working in the field of noncommunicable diseases (NCDs) and has previously worked in leadership roles at the European Respiratory Society, World Heart Federation, and the International Osteoporosis Foundation. She also co-chaired the Communications Working Group for the NCD Alliance, when it was first established in 2009. She has a track record of leading successful disease awareness campaigns and growing their reach and impact. She is committed to ensuring all people have equitable access to oral healthcare and works to raise the global profile of oral health conditions to drive political and individual action.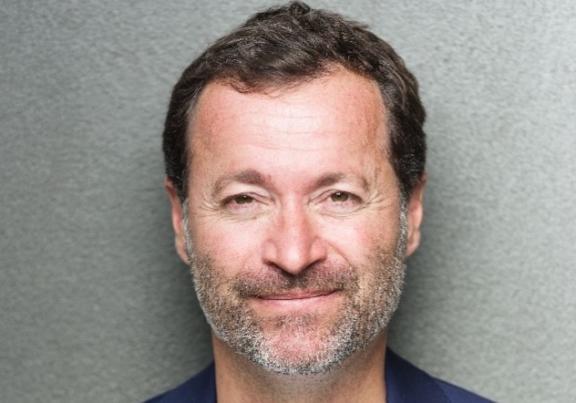 Tony Johnston
Tony Johnston is a broadcast journalist with 35 years of media experience. He was a presenter on Australia's top-rating travel programme 'The Great Outdoors', hosted the arrival of the Olympic flame for the Sydney 2000 Olympics and is a team-Emmy award recipient for the 'Wonder World' TV programme. Tony is Swiss-based and produces digital content for International Organizations.